The Fell Pony Society
Stallion Listings
Stallion Grading Scheme
• All colts / stallions born in and after 2012 are eligible to be graded, once they have reached 2 years of age.
This grading scheme is FREE and VOLUNTARY and will not affect the current FPS stallion licensing rules.
Details of 2020's scheme can be read here. 29 Jan 2020
Stallion Listing Application Form
Application form [.pdf] [.doc]
There is an annual fee of £30 for non-members to place a stallion advertisement on this page (w.e.f. 1 April 2019).
Registered Fell Pony Stallions at Stud
When enquiring about a stallion for stud purposes, and if it is important to you to know what the FIS status is of the animal, ask the owner. If the pony has been FIS tested, the laboratory who carried out the test will have issued a certificate, so ask to see it. Some results are recorded in the passport at the request of the owner. If this is the case the FPS will have seen the certificate. Please note that there are very few licensed stallions that are not FIS tested.
UK - alphabetically by County
Overseas - alphabetically by Country
Stallions available by AI Only
Cambridgeshire
Lydvale Jacob FP376
S Underwoods Drummer FP50102C*, D Waverhead Jewel III FP2575
Black, 134.5cm. f.2003.
Jake is a true gentleman, having been shown with success, being a HOYS, Olympia & RI Finalist. Jake has outstanding temperament and manners which are passed on to his offspring.
Stud Fee: £300
Mares served in hand YES
Livery YES
Run with Stallion NO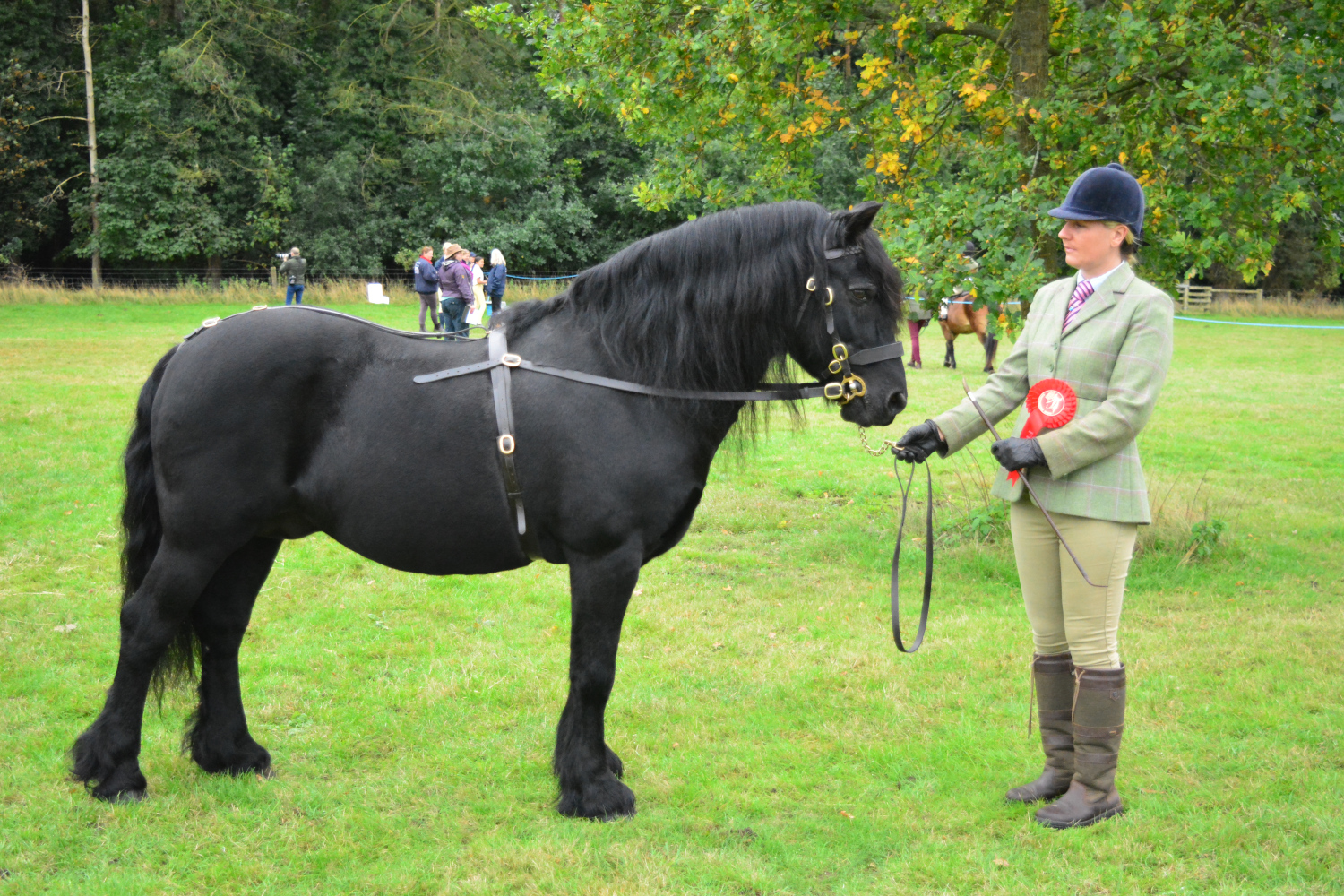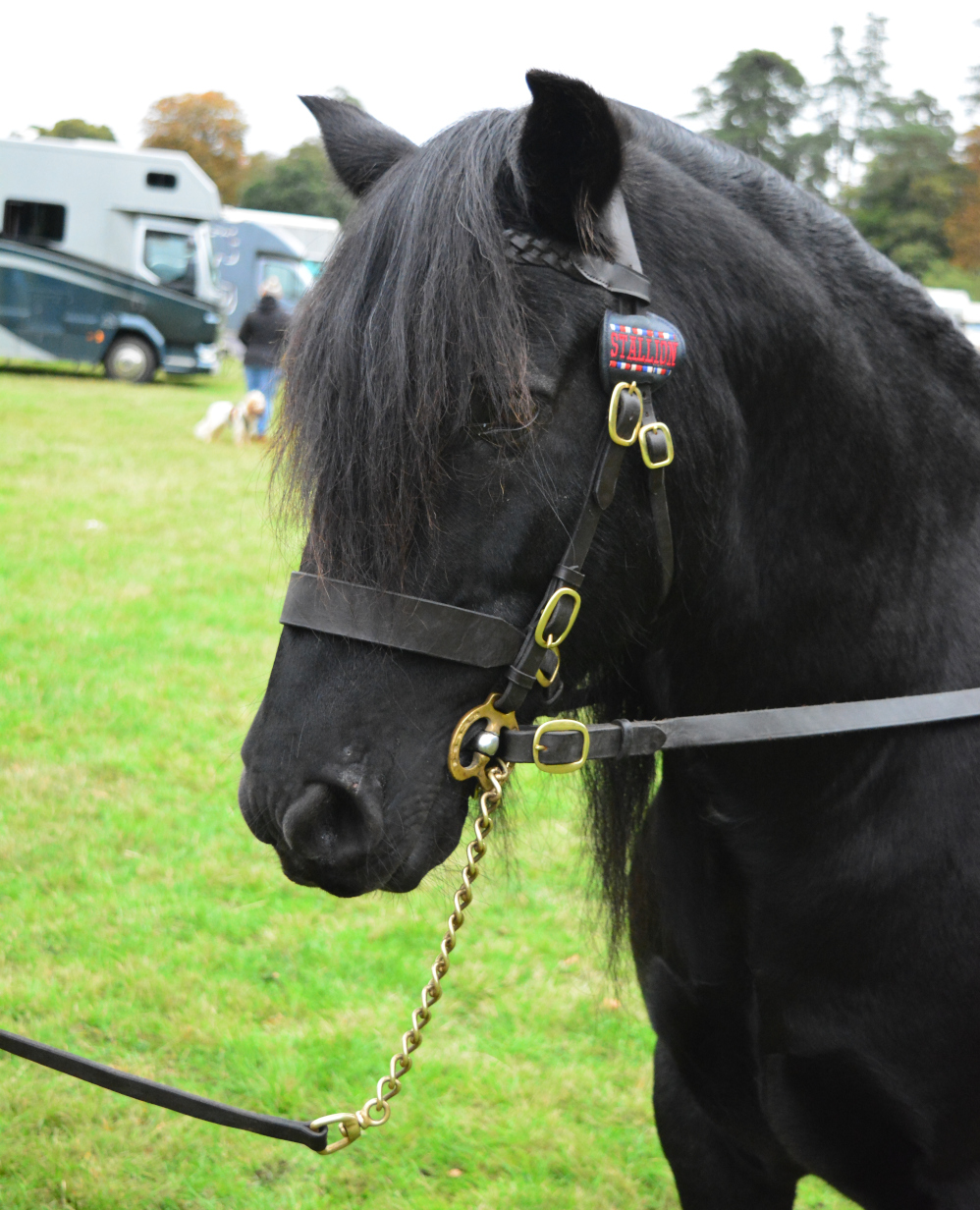 G Chambers, Ely, Cambs CB7 4UJ. Phone 07825296287.
Cheshire
BRACKLINN LOCKDOWN FP73299C*
Licence Number FP994
Sire BRACKLINN JACKPOT FP71036C*, Dam AUCKSIDE POPPY FP4830
Year of Birth 2020 Colour BLACK Height 138CMS
Stud Fee £500
WARRINGTON, CHESHIRE, WA3 7HS
Contact telephone number 07854943359
E-mail: hayleyreynolds231184@gmail.com
Mares will be served in hand NO
Livery is available for mares NO
Mares will run with the stallion NO
***AI ONLY***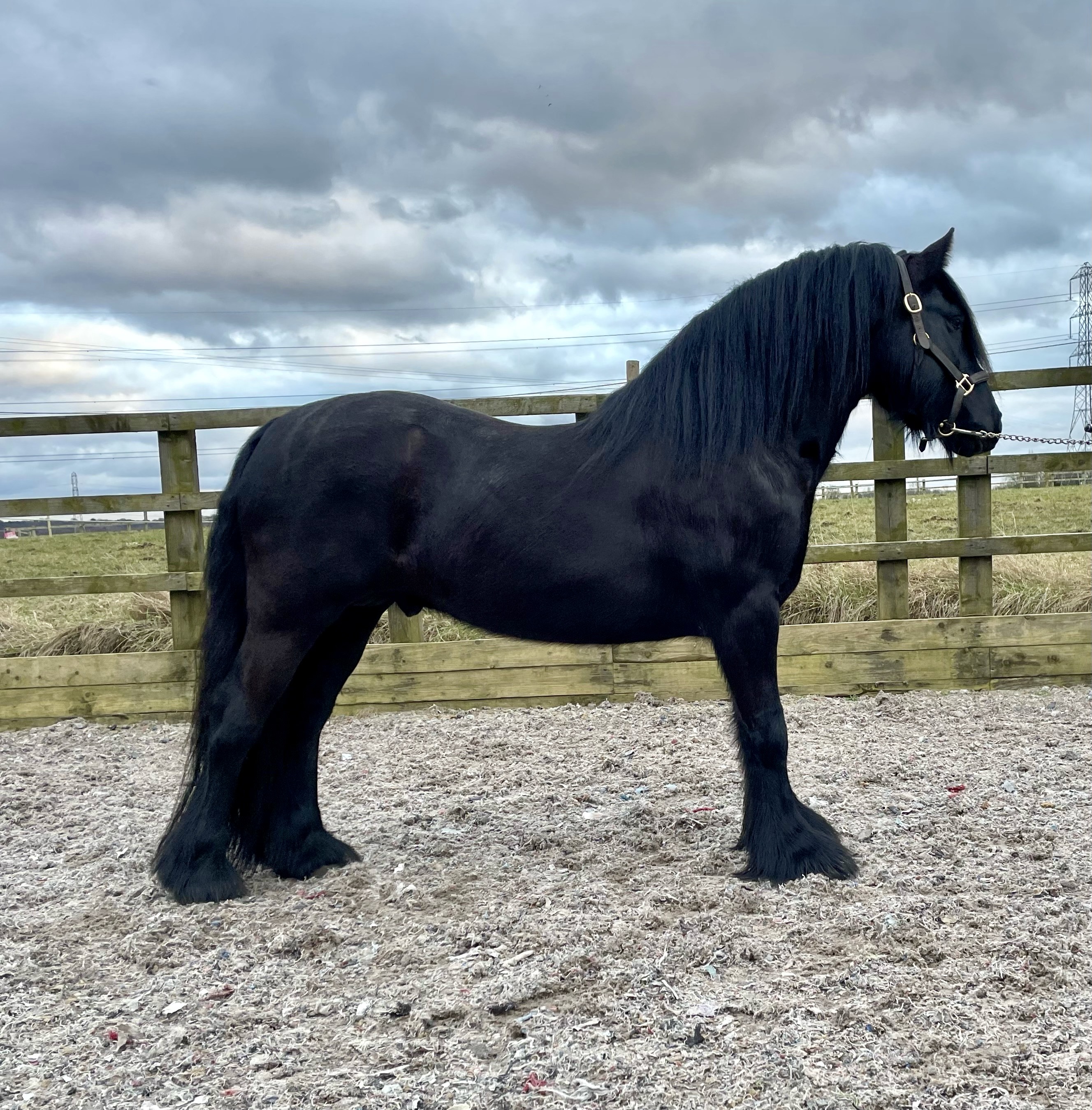 Absolute top class registered and licensed Fell pony stallion by the prolific late Bracklinn Jackpot. Retaining the best attributes of his much garlanded sire, Lockdown has the limbs, movement and oodles of straight, quality feather with the temperament to match. Lockdown is a multi supreme champion himself from very few outings. 4 April 2023
Cumbria
Brackenbank Red Ace FP72980C*
13.2hh Bay Fell Stallion, f.2018, Sire Wellbrow Lancashire Lad, Dam Brackenbank Gypsy III
£500 stud fee
Proven stallion for his past three breeding seasons, recently used by her late Majesty the Queen. Lovely natured stallion who lives with the mares and foals all year round. Broken to ride and can be seen at the Fell Stallion Show under saddle in May. Can also be seen at home with prior arrangement.
Mares served in hand YES
Livery NO
Run with Stallion NO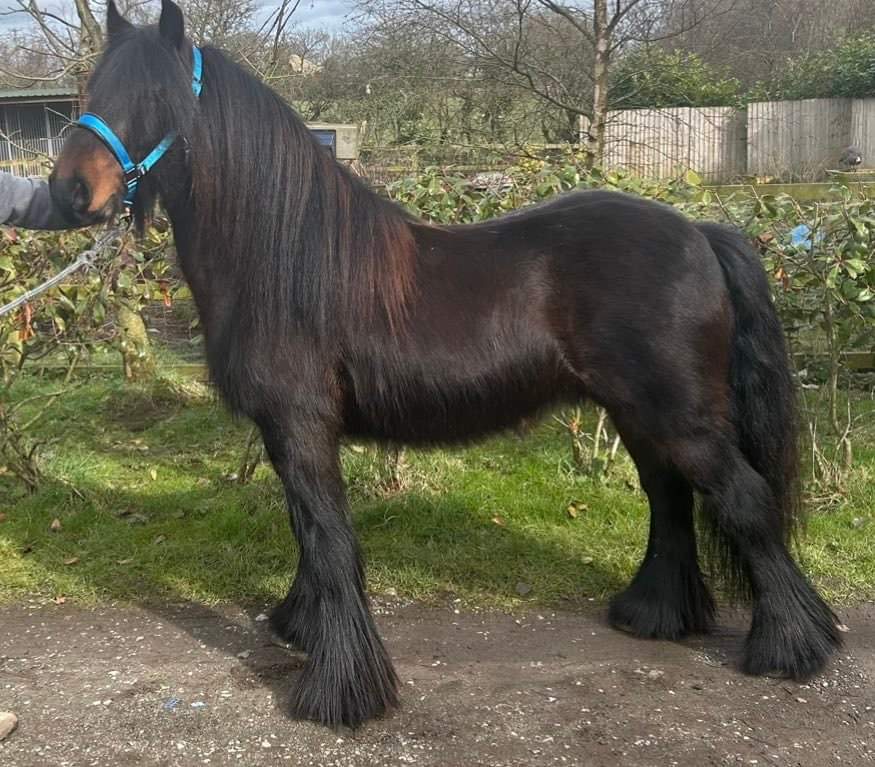 Chloe Kirkbride, 07832 819 900, chloeak@yahoo.com (Workington area)
28 March 2023
Reuben FP50906C
Licence Number FP107H s. Lunesdale Mountain Mist FP716C d. Lownthwaite Treasure FP2259 f.1998 Grey 13.2hh. Stud fee £75, grass keep £10 per week.
Mares served in hand YES
Livery YES
Run with Stallion YES
Reuben is good natured and broken to drive.
Joyce King Tel: 01229 716739 Thwaites, Millom, Cumbria
Derbyshire
Boutime Wooster FP71820C*
Licence no. FP720. Sire: Lunesdale Warlord, Dam: Darrenvale Katie. Foaled 2011. Black 13.1 1/2", Certified FIS clear.
Foaled 2011. Black. 13.2hh.

Stud Fee £200 live cover
Also available for Artificial insemination £500
Livery for mares YES
Wooster is a top quality show winning stallion, with an excellent reputation and temperament.
He is true to type, with excellent conformation, plentiful flat bone and silky feather.
His progeny have excelled on the show ring, supreme breed show champion and Supreme Fell pony at the Royal Windsor show to name a few.
Visitors are welcome, but please call first.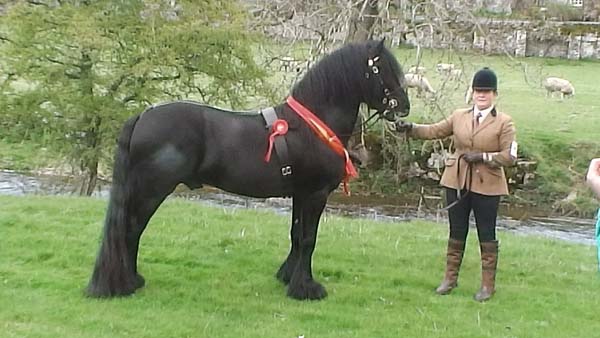 Boutime Wooster, Supreme Stallion at the FPS Stallion and Colt Show 2015.
Deborah Vychinski, Eaglets, Butts Road, Little Longstone, Bakewell, Derbyshire DE451NN. Tel: day 07817413897 / evening 01663740974. Email vychinskid@yahoo.com.
4 Jan 2021
Leicestershire
Kinkryhill Galaxy FP72287C, licence FP805.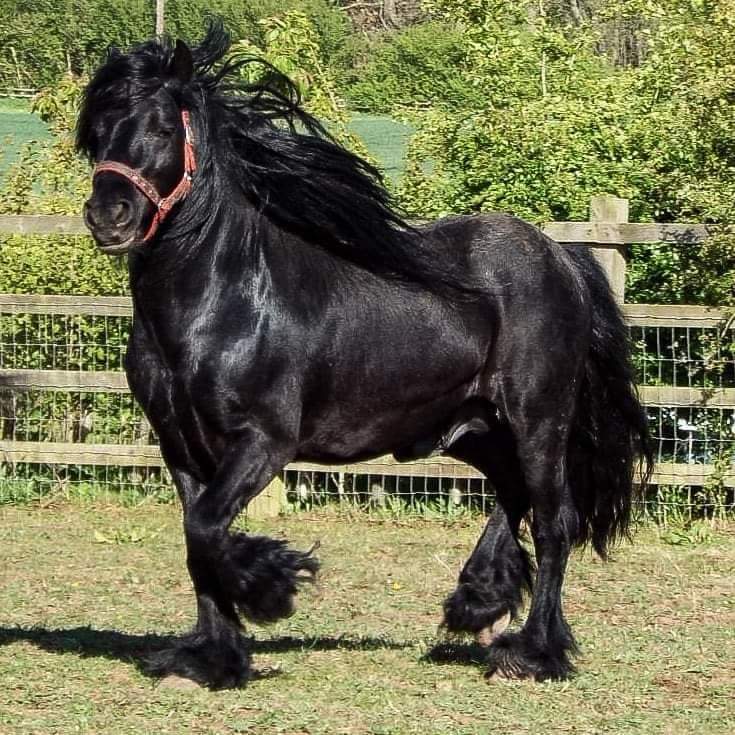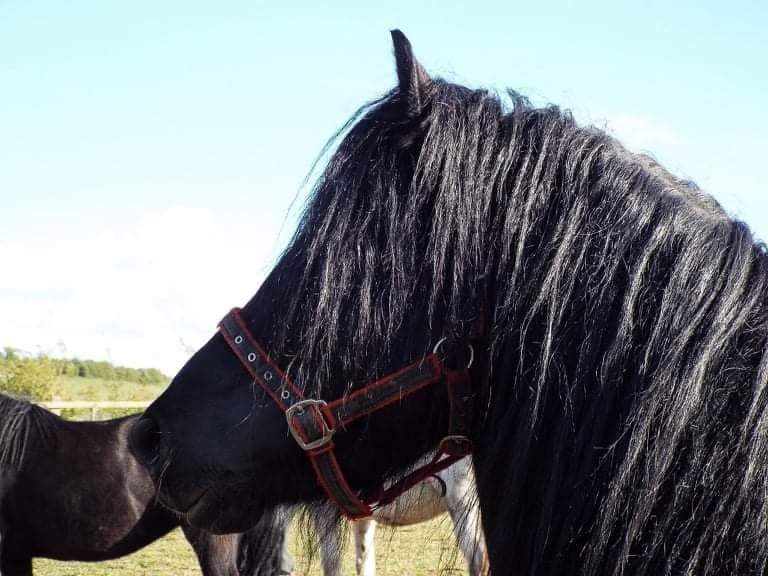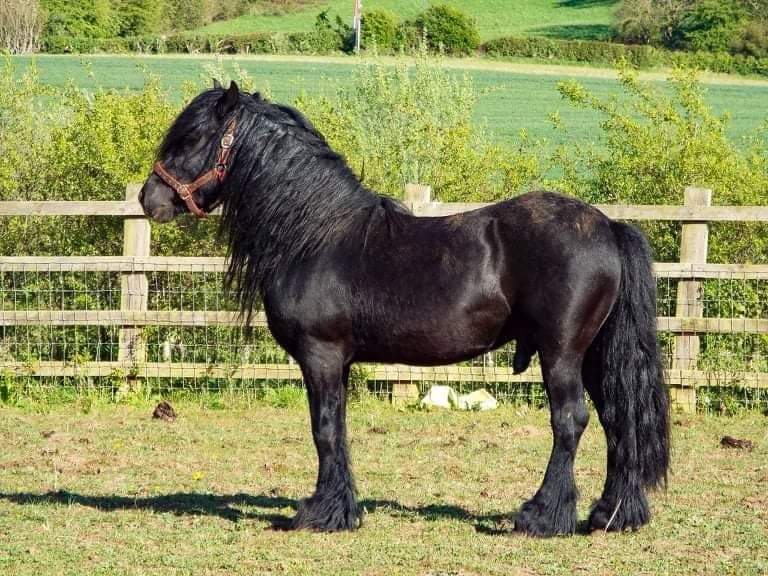 S: Thornlaw Jack FP 70889C*, D: Craggs Stardust FP3482.
F.2013. Black, 13hh.
Stud fee £200, grass keep £10 per week

Mares will be served in hand NO
Livery is available for mares YES
Mares will run with Stallion YES
This lovely stallion offers good conformation, temperament and movement. Proven stallion. FIS clear.

Mrs Lynne Chamberlain, 102 Church Hill Road, Mountsorrel, Nr Loughborough, Leicestershire, LE12 7JF.
Phone 01162 303493, mobile 07971 307598.
E-mail: gracelandfells@gmail.com
20 May 2022
Nottinghamshire
MEADOW VALLEY ZENITH FP72473C*, Licence Number FP843
Sire AUCKSIDE FREDDIE FP702243C*, Dam MURTHWAITE DUSKY FP3403
F. 2015 Grey, 13.3hh. Stud Fee £150
Address where stallion is kept: Tinsley Road, Eastwood
Mares will be served in hand YES / NO
Livery is available for mares YES
Mares will run with the stallion YES
Additional information
Quiet nature, just like his father. Has been ridden.
Mrs Wendy Cordon, Nottingham. Tel: 01773 718120 / 07490450535. E-mail: wendygcordon@tiscali.co.uk
9 February 2021
Scotland
Canada
Murthwaite Talisman, FP72461C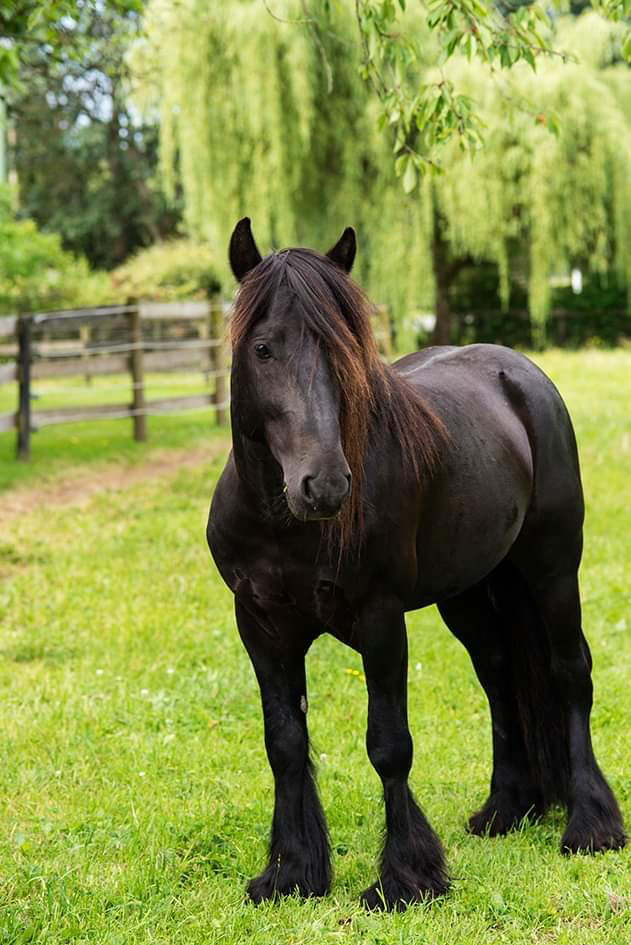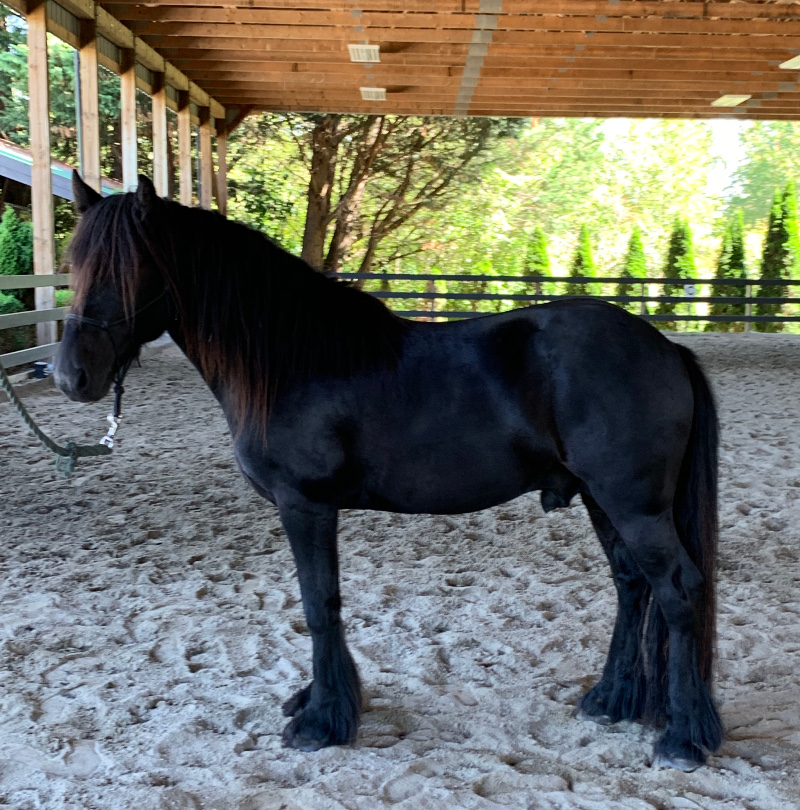 Licence no. FP815
Sire: Wellbrow Lancashire Lad FP71670C*
Dam: Murthwaite Natasha FP3928
YOB: 2015. Black.
Available in Canada. This superb boy offers conformation, temperament and movement. Broken to ride, very sensible. He is handsome and stocky, easily managing the adult rider. He has already proven to have a very sensible demeanor, showing confidence and curiosity.
2020 Breeding fees: $950.00 Canadian.
Mares will be served in hand - yes
Livery is available for mares - yes
Mares will run with the stallion - yes
AI fresh and frozen available (FPS AI permit).
Lisa MacBurney
2370-224th Street Langley, BC Canada V2Z 2Z3.
1-604-817-8596
lisa.dragonflyacres@gmail.com
www.dragonflyacres.ca 30 March 2020
Germany
Townend Valiant
Licence Number FP70802*, s.Castle Hill Bellman FP51137C*, d. Townend Truth FP1927 f.2006 Black 13.3hh Stud fee £200 + keep £10 per week.
A real pony type with superb, willing temperament that he is passing on to his progeny. His stock are now winning in the show ring. Supreme champion at Fell show in Germany. Only Fell stallion in Germany honoured with "Bundesprämie". FIS clear.
Mares served in hand YES
Livery YES
Run with Stallion YES
Breuerberg Fell Ponies, Mrs. Simone Albrecht, www.fellpony-hessen.de
Tel: 0049-6404-660721 S.Albrecht@fellpony-hessen.de
Lathomdale Romany FP70163
Licence Number FP70163C*, s. Linnel Riddler FP50520C, d. Lathomdale Lucy FP2176 f2003 Black 13.2hh. Stud Fee £100 + keep.
Romany has an outstanding Character and is always willing to please. He is a real Gentleman. Young stock can be seen. Has been shown once in Fell Show Oxford this year (ridden class). Did 3rd but no fault to himself.
Aylin Kay
Conkertree Stables
07766004330
Stallions Available by A.I. Only
Shropshire
Lunesdale Warlord FP70191C*
Licence number FP544
S: Greenholme Warrior FP70490C*, D: Lunesdale Lady Rebecca FP3455
F: 2007. Black, 13.2. Stud Fee £400.
Mares served in hand: NO
Livery available for mares: YES
Mares run with stallion: NO
Twice crowned the FPS Stallion Show Supreme Champion, Warlord has also produced a Supreme Champion Stallion Show winner. Wonderful temperament and FIS clear.
**AI ONLY**
Stallion Owner: Mrs L Judd
Frozen Semen Owner: Select Ponies International LLC
Address where semen is kept: Chapel Field Stud, Ash Lane, Whitchurch, Shropshire
E-mail: selectponies@dreamhayven.com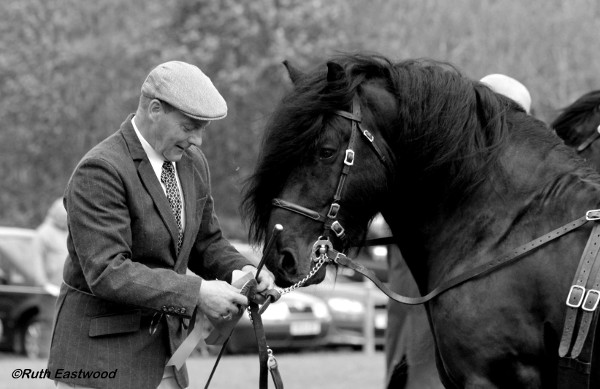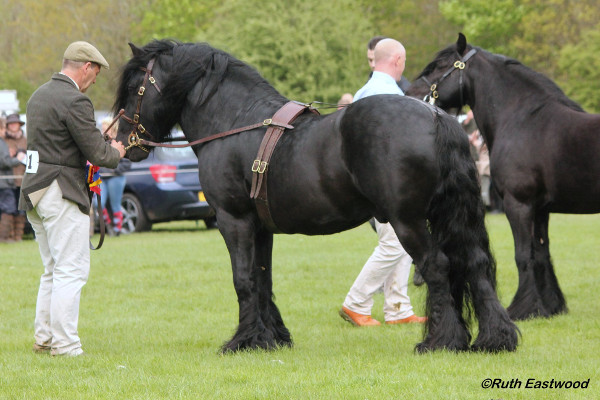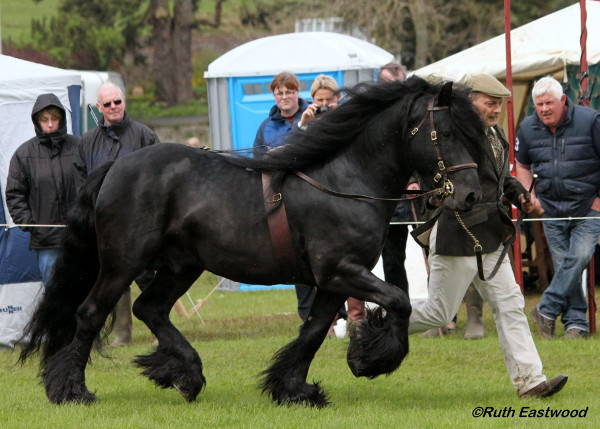 26 March 2018
Murthwaite Boy Blue II FP72255C*
Licence Number FP773
S: Murthwaite Ice man FP70516C*, D: Murthwaite Grey Bird FP4111
F: 2013. Grey. Height 13hh. Stud Fee £400
Mares served in hand: NO
Livery available for mares: YES
Mares run with stallion: NO
Already a sire to a Supreme Champion in limited progeny to date, Boy Blue offers a rare pedigree combining Murthwaite Ice Man and Murthwaite Windrush. Kind natured. FIS clear.
**AI ONLY**
Stallion Owner: Helen Wenden
Frozen Semen Owner: Select Ponies International LLC
Address where semen is kept: Chapel Field Stud, Ash Lane, Whitchurch, Shropshire
E-mail: selectponies@dreamhayven.com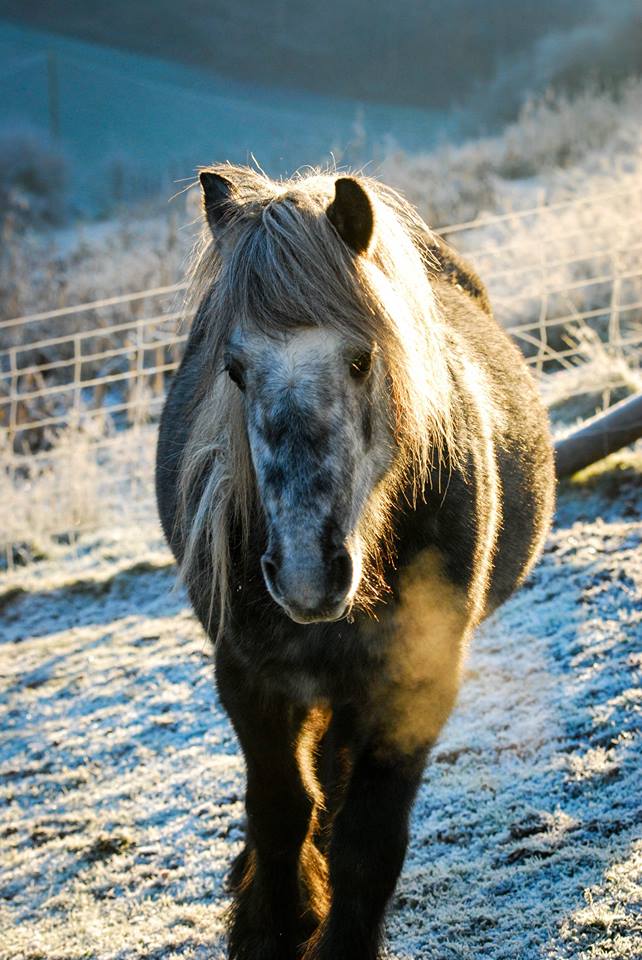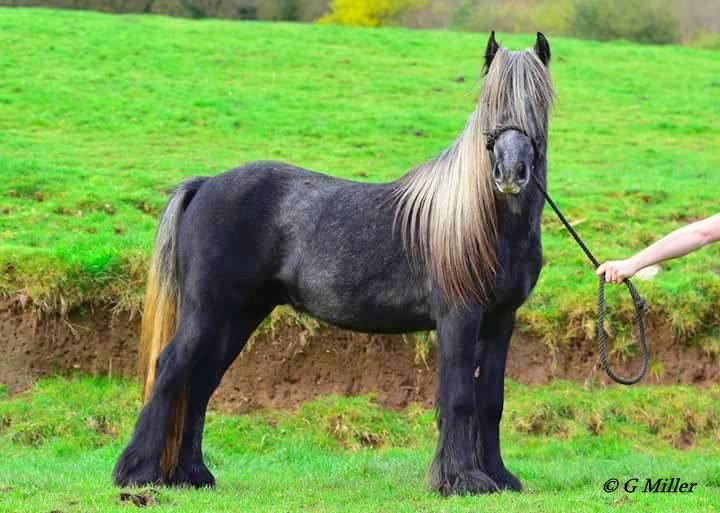 17 December 2019
MENU